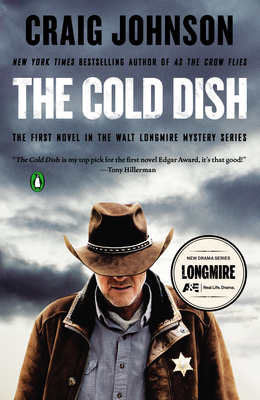 This is a modern western mystery set in the present day with Sheriff Walt Longmire as the main character. The location is Durant, Wyoming and Walt is still suffering over the lose of his wife, four years ago. The history of the upcoming mystery tells us that there had been a brutal rape of a young Indian girl who had fetal alcohol syndrome. She had been manipulated by four teenage boys and suffered the maximum atrocities that you could possibly imagine.
The first major winter storm is closing in when the first body is found. He was one of the rapists who had just been released, out of the county juvenile detention center. He was really dead. A single thumb size hole was on his back, but his sternum with the complete front of his chest lay scattered all over an area used as a sheep pasture, his life had been totally blown away. First thought was, it's a hunting accident. That was a theory that didn't even get off the ground. A second victim was found and the total complexion and direction of the investigation changed as the Sheriff tried to protect the last two surviving rapists.
A Cheyenne ghost rifle is presented for evaluation and everything gets confusing and complicated in relation to the solution and who the shooter really is. Walt's life-long friend ends up on the suspect list along with other Native Americans and the list potentially involves parents and family members of everyone associated with the rape. A short list is compiled with those having the ability to make a four hundred yard dead center shot and had access to a weapon of the killing caliber.
Hopefully I didn't tell you too much but just enough to make you want to read this story. I am completely enamored by Craig Johnson's ability to get me in the story and keep me going. I was totally involved in his solution and the final direction of the story. The way he wound the ending up kept me totally with the story.
This is a must read for those who like westerns and mysteries. It's available on Kindle, probably in bookstores and libraries across the country. Lets keep reading.