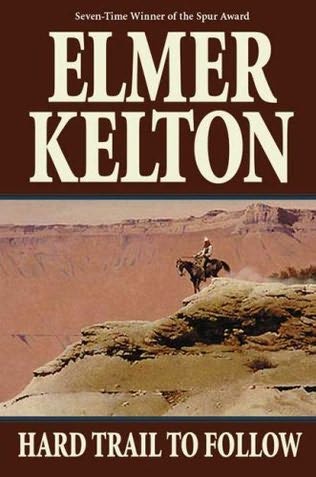 This western story of the West Texas Frontier after the War Between the States tells the tale of a man who couldn't stand the life of a farmer and is searching for his path in life. Working on the farm would have been tolerable to gain his future wife but his future brother-in-law drove him totally insane with anger. The Comanche's had raised Andy Pickard the main character, but he was totally white and Bethel Brackett had decided to be his wife. The farm she would inherit when her mother died needed to be worked and here he slaved putting up with the things he didn't want to do farming being the biggest one. Bethel wouldn't leave her sick mother and Andy wouldn't ask her to, so things went from bad to worse.
An old ranger friend was killed and Andy took up the hunt of the supposed killer. His ranger code of justice pushed him relentlessly after the killer. He had initially liked this man who had taken the wrong trail and never killed anyone until now. Tracking him down was more of a challenge than struggling with the farm. Andy was stubborn and kept after the murder of this town marshal his friend. Accidents seem to happen allowing Andy to zero in on the murder whose actions didn't present him as a cold blooded killer.
The story has the wonderful twists and turns of an Elmer Kelton western with his fluent knowledge of the ways of the Rangers of those days. The reader will be intrigued with how the story ends and ranger justice prevails. I recommend this story to everyone because the author knows how to weave a story trapping the mind of the reader in the process not letting it go until the story is done.