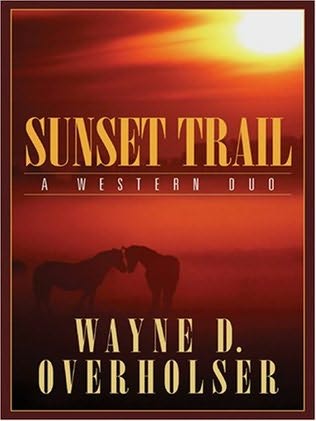 This western story is set in Amity, Colorado where almost everyone in town is opposed to the governor, Benjamin Wyattt. He is now coming to town to speak and try and garner a few votes and voice his support in favor of the proposed dam. An assassination plot is in the wind hatched from Denver with the help of an old banker who had lost every thing including the bank in the panic of 1893 and he blames the Populist governor Wyatt.
The plan is to fake a bank robbery and kill the governor Benjamin Wyatt and escape in the confusion surrounding the shooting. The family of the new bank president and rancher, Matt Dugan are pawns in this plan. The complete Dugan family is held under the guns of the assassins and they feel the stress of the robbery with out knowing an assassination of the governor is the real objective. Sheriff Jerry Corrigan is engaged to Jean Dugan the daughter of Matt the banker and his inter mind is telling him that something wrong is going on, but is he going to be too late to stop the killing or save the Dugan family?
The governor has been invited into town by Matt to give a speech that would make the town prosper. Matt is in conflict from the beginning of the story with his association with the governor and being in the center of the towns success. Other characters contribute to the plot of this assignation attempt. The action is good and as a reader I was drawn into the story and kept on edge until the conclusion.
I recommend this book to the western readers who enjoy the stories that happened in the years before we were born. I think stories of people and their problems help me get involved in western tales.