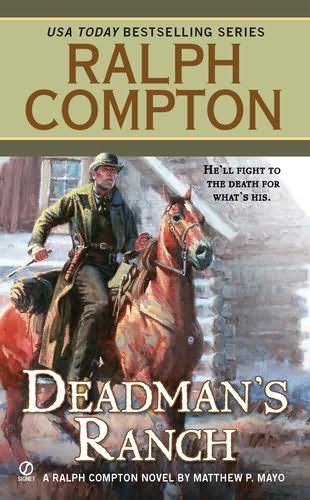 How could a western boy be taken away from his father and raised in the East with his Grandfather making his decisions and holding him hostage with money? How things were done in the circles his grandfather runs in is far different than what happens in the real world west of the Mississippi River. This story is a crazy tale about how a son of a western man learns to take hold of his life and begin to embrace the ways of the west. Brian Middleton is the owner on paper of one of the wealthiest ranches in the area. Being the heir of a ranch is not as simple as it sounds. His half brother, Brandon MacMawe and Wilt Grindle the counties wealthiest rancher both want his ranch. While all this is happening a wild card, Mortimer Darturo, rides into town with designs on the ranch and murder on his mind.
Hanging onto the ranch gets several people murdered as the son finds out that it takes more than a last will and testament to secure ownership to property in the west. Learning how to fight is easier than learning that it is more important to have some reason to fight for. Something important is a far more challenging and compelling goal to fight for. Life really becomes complicated for Brian when a woman is also inserted into the mix.
I recommend this western story written by Matthew P. Mayo for Ralph Compton. He has created a new look at the west through the eyes of an easterner who was raised with all the advantages of the east and none of the common sense of the west. The author continues to grow in prominence in my mind. Check him out at your nearest Library or book store.