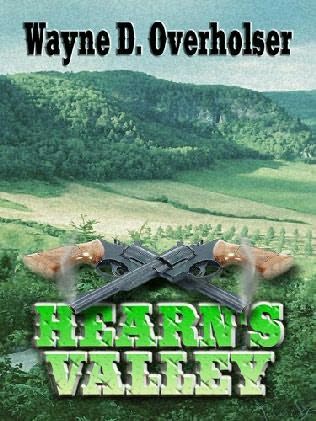 The Author Wayne D. Overholser has written several western stories that I have enjoyed and submersed my self into. This story is about how a young man felt that his inheritance was stolen but he was too young and inexperienced to get it so he left. Time passes and the two sworn enemy's are brought together and the young Hugh Moberly who is now the fastest gun around is tempted with the desire to have the ranch. Vic Hearn is an old man who is trying to get out of the ranch. A big part of the ranch is titled to Hugh. This creates a problem for Vic and he gets a crooked judge involved.
The buyer for the ranch is a man Hugh saved in a battle in the Philippines. He has a daughter and there is a definite love interest. The story represents the values of the west and if a life is saved it is ultimately owned by the one who saved it. The story line is involved and shows the skill of the writer.
I recommend this book to western readers and I know that the story will engage and interest them until they get to the last page of the story.